rofessional Background
My name is Jennifer Gaudet and I am a professional Mortgage Broker and Relocation Mortgage Specialist. I started my career as a Financial Advisor with Sun Life Financial and progressed into a Personal Banking Officer Role with Scotiabank. In 2011 I decided that I wanted to focus and specialize in Mortgage Financing and became a Mortgage Broker. With my many years experience working with Canadian Military Members I decided to specialize in relocation mortgages for Canadian Military members across Canada. My experience with Investments, lending and insurance help me to provide all of my clients with sound mortgage financing advice.
WORKING FOR YOU, NOT THE BANKS!
My passion is helping people achieve their goals. As each client is different, it is my job to listen and help my clients find the correct mortgage that suits their needs. I educate each of my clients on how they can structure their finances to reach their mortgage financing goals. Placing them with the right lender is part of a financial strategy from the best interest rates to getting a mortgage with the best terms and appropriate pre payment penalties. Mortgage penalties are a subject most banks avoid in your mortgage conversations. Don't be fooled! I provide you with the correct information and education to make an informed decision before it's too late.
Welcome to your new home - Military Family Resource Centres are here to support you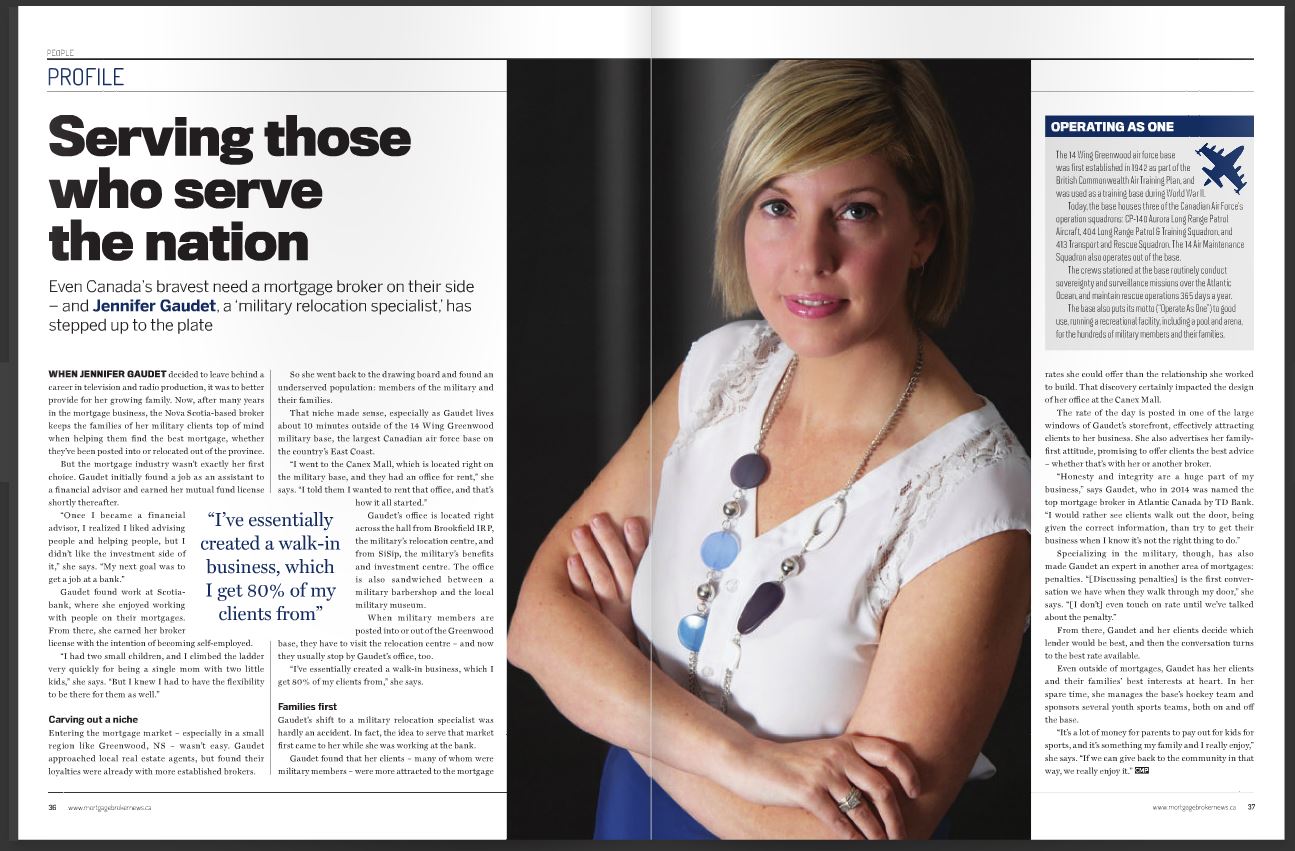 https://www.google.ca/search?q=mortgage+broker+greenwood+ns&oq=mortgage+broker+greenwood+ns+&aqs=chrome.0.0l3j69i60j0l2.11038j0j4&sourceid=chrome&ie=UTF-8#lrd=0x4b586a73fa414dc1:0xfe40d73b7cd93f14,1,,